Delivering Next Generation Solutions
Gen3 Technology Consulting is an IT consultancy that brings nearly 20 years of IT and management consulting expertise to Federal and commercial clients.
Cybersecurity
We protect the confidentiality, integrity, and availability of our clients' data and services, and protect against unauthorized use of electronic data.
Privacy
We help clients implement and execute programs to protect PII and PHI and to maintain Privacy Act and NIST compliance with auditing and program management.
Program & Project Management
Gen3 helps clients articulate their mission and vision and develop management processes, metrics, and communications to ensure success.
Management Consulting
With 25+ years of management consulting, litigation support consulting, and IT management consulting, we help our clients improve performance by reducing risk and improving the delivery of critical information.
Who We Are
Gen3, a Woman Owned Small Business (WOSB) and HUBZone company, brings 25+ years of IT and management consulting expertise to federal and commercial clients. With operations across 10+ states, we provide our clients with exceptional service and solutions to solve their IT, Cybersecurity, eDiscovery, and Program Management challenges. We are dedicated to our mission of delivering value and helping our clients achieve their mission.
Who We Serve
We recognize that every industry has needs that are specific to them. We have tailored our solutions and offerings to the needs of our clients.
Elise Roemer
CEO
Elise holds an MBA from The George Washington University and has 25 years of senior leadership and consulting experience. She manages the firm's day-to-day operations and oversees strategy and direction.
Rob Roemer
Founder & Managing Principal
Rob formed Gen3 in 2017 and oversees the HealthIT portfolio, emerging markets, business development, and partner engagement.
Clarissa Sinchak, PHR
Director of Human Resources and Recruiting
Clarissa has over 18 years of experience as a Human Resources professional, specializing in HR compliance, labor law, payroll, benefits, performance management, recruiting, onboarding, and employee relations.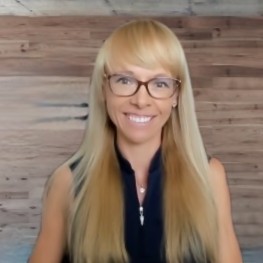 J
anet Dewinnaar CRTAP, CTR, CIR, CDR
Senior Technical Recruiter & Sourcer
Janet leads Gen3 as the full-cycle technical recruiter equipped with 8 years of experience recruiting in both the commercial and government market spaces; Focuses on agile talent delivery and superior candidate experience.
GEN3 TECHNOLOGY CONSULTING, LLC RANKS NO. 318
NEW YORK, August 16, 2022 – Today, Inc. revealed that Gen3 Technology Consulting is No. 318 on its annual Inc. 5000 list, the most prestigious ranking of the fastest-growing private companies in America. Gen3 is No. 14 in IT Services, and No. 4 in Washington, D.C. The list represents a one-of-a-kind look at the most successful companies within the economy's most dynamic segment—its independent businesses. Facebook, Chobani, Under Armour, Microsoft, Patagonia, and many other well-known names gained their first national exposure as honorees on the Inc. 5000.
Join the team
We understand the importance of enjoying where you work. Gen3's strategy is committed to attracting, hiring, developing and retaining the best and most talented people, who embrace the highest standards of excellence, trustworthiness, integrity, and respect when helping our clients identify their critical issues, prepare value-added solutions, and present those results in a timely, effective and seamless manner. We have a collaborative environment committed to recognizing professional development. Are you an expert (or aspiring expert) in your field and enjoy making a difference for your clients? Are you passionate about delivering results? If so, take a look at our open positions.
What our clients are saying...
"As a 21-year Air Force veteran, I am a client of VA as well as a contractor so I am affected in many ways by VA programs and therefore understand the significance of the work you do. Thank you again for your outstanding work supporting the team and our veterans!"
- CEO, Prime Partner 
"Gen3 helped us advance our strategic objectives and priorities by keeping Executive Leadership organized and focused. We were able to advance all of our organizational goals thanks to Gen3's management and leadership."
- Director, Veterans Affairs
"Gen3 has proven to be a valuable member of the team, and we are grateful for their participation."
- Program Lead, Prime Partner
"Gen3 has done a tremendous job leading and training the contractor staff so that they understand and can properly execute the Enterprise Risk Assessment (ERA) process and tool that is at the heart of the Risk Management effort within the program."
- Prime Partner
"...Gen3 has stepped up to coordinate the introduction of new team members under [our] vertical while simultaneously maintaining rock-solid delivery..."
- Task Lead, Prime Partner
"Gen3 is doing outstanding work! ...They have shown a willingness to step up and ALWAYS willing to help.  Gen3 makes me look good!"
- Information System Security Officer (ISSO), Veteran Affairs
Contact Us
Interested learning more about how Gen3 can help you? Contact us!