Reach out directly
Whether you are looking to discuss a potential partnership, learn more about our services, or interested in joining our team, we are here to help.
Fill out our form and we will get back to you as soon as we can.
Elise Roemer
CEO
Elise holds an MBA from The George Washington University and has 25 years of senior leadership and consulting experience. She manages the firm's day-to-day operations and oversees strategy and direction.
Rob Roemer
Founder & Managing Principal
Rob formed Gen3 in 2017 and oversees the HealthIT portfolio, emerging markets, business development, and partner engagement.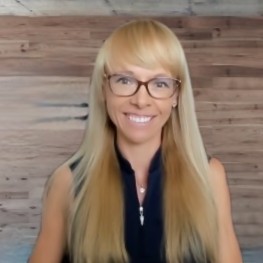 J
anet Dewinnaar CRTAP, CTR, CIR, CDR
Senior Technical Recruiter & Sourcer
Janet leads Gen3 as the full-cycle technical recruiter equipped with 8 years of experience recruiting in both the commercial and government market spaces; Focuses on agile talent delivery and superior candidate experience.
GEN3 TECHNOLOGY CONSULTING, LLC RANKS NO. 318
NEW YORK, August 16, 2022 – Today, Inc. revealed that Gen3 Technology Consulting is No. 318 on its annual Inc. 5000 list, the most prestigious ranking of the fastest-growing private companies in America. Gen3 is No. 14 in IT Services, and No. 4 in Washington, D.C. The list represents a one-of-a-kind look at the most successful companies within the economy's most dynamic segment—its independent businesses. Facebook, Chobani, Under Armour, Microsoft, Patagonia, and many other well-known names gained their first national exposure as honorees on the Inc. 5000.
Join the team
We understand the importance of enjoying where you work. Gen3's strategy is committed to attracting, hiring, developing and retaining the best and most talented people, who embrace the highest standards of excellence, trustworthiness, integrity, and respect when helping our clients identify their critical issues, prepare value-added solutions, and present those results in a timely, effective and seamless manner. We have a collaborative environment committed to recognizing professional development. Are you an expert (or aspiring expert) in your field and enjoy making a difference for your clients? Are you passionate about delivering results? If so, take a look at our open positions.